Here's a pic of my outfit from when Alex & I went to wetherspoons for a drink and a pudding :) Much cheaper than going out for dinner! Just have a cheap crap dinner at home and then go out for pud!
I just bought a bulk load of 70's/80's vintage dresses (some of which will go on ebay tonight) and lots of them were this really shapeless midi-length so i made the executive decision to turn them into mini dresses!
I got a bit attached to this one so decided to wear it to the pub! I just love the shape of it.
I had to behead myself because my facial expression left a lot to be desired.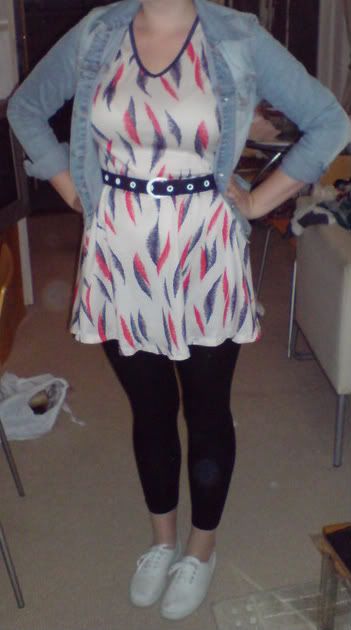 I'll probably post more pics of the stuff going on ebay tonight because they are such gorge dresses and must be appreciated by as many people as possible! I want to marry all of them.
xo