I got a belated present from my pal, Danielle on Friday. She got me a cute h&m dress I really like (she's a visual merchandiser there - *mega envy*), and a very blinging boombox necklace. I debuted them at my bro's b-day BBQ (try saying that quickly!)
I'm a little tipsy on the vino in this pic!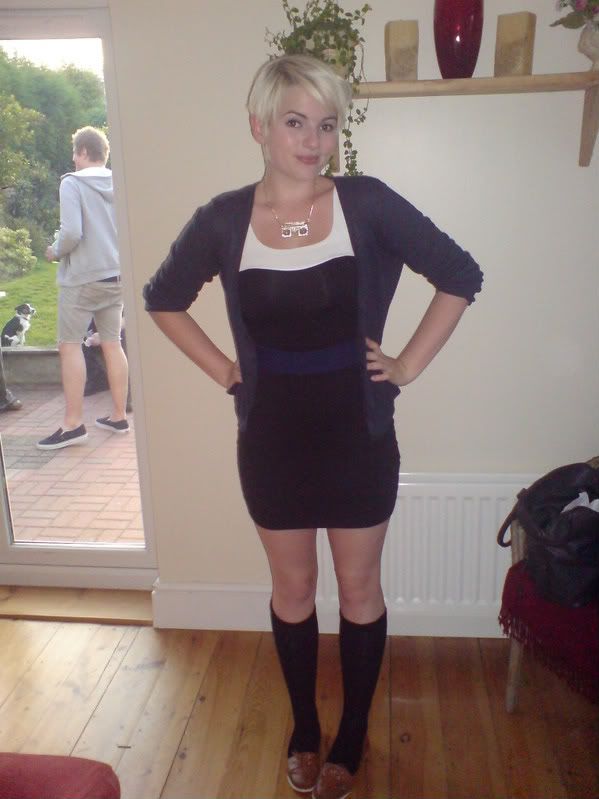 Yesterday morning I went to 2 local jumble sales (way better than car boot sales because nobody's bothered about profits so most stuff is 20-50p!!) I found this cute Mickey and Minnie tee for 50p which is screaming to be ebayed! And these gorgeous patent courts were £2.50. They're one size too small which breaks my heart because I've been looking for some low heels like this for ages.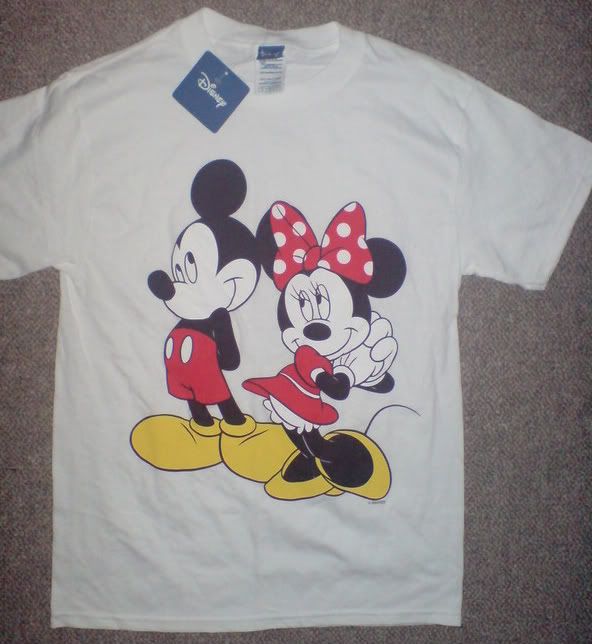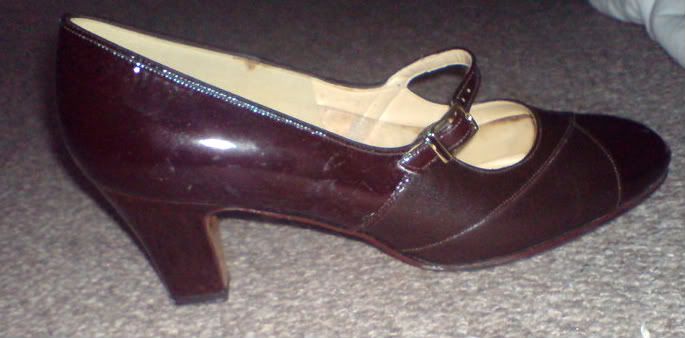 I also found some genuine diesel jeans worth £130 which I bought for 20p! Hilarious. Got lots of other nik naks but haven't got time to upload them. All these bargains put me in a good mood for the rest of the day!
xo