Sorry I've been rather slack with posts lately. I always take my outfit pics but the process of actually getting them onto the blog is rather draining (bluetoothing them to the mac, uploading to photobucket, rotating/cropping on photobucket, uploading to blogger!!) But I will pull my finger out (vile expression, I apologise).
My last few days have been quite fun. I've been spending my birthday money. I've so far bought 2 pairs of jeans on ebay (both a bit of a disappointment sadly, but I'll try and alter them with my trusty sewing machine), a checked shirt, Me You and Everyone We Know on DVD, an adorable writing set (below) and a couple of books. I got '211 things a bright girls can do' which has lots of fun tips in :) a bit childish/geeky but it's my money and I shall spend it however I choose! I also got 'letters from a nut' by Jerry Seinfeld. I love books full of 'timewasting' letters. In fact I wrote one of my own at the weekend. I sent a letter to Soap & Glory to make them aware of a spelling error on one of their shower gels. Haha. It was a very funny letter indeed.At least, I think so. I might post it on here.I hope they send me a freebie to regain my respect!
Here's my yummy stationery set:
Here's a new dress I wore at the weekend in 2 separate ways. I decided to go au naturel and bra-less, the end result being a bit of a sag-fest especially in the first outfit due to high waistline. Haha.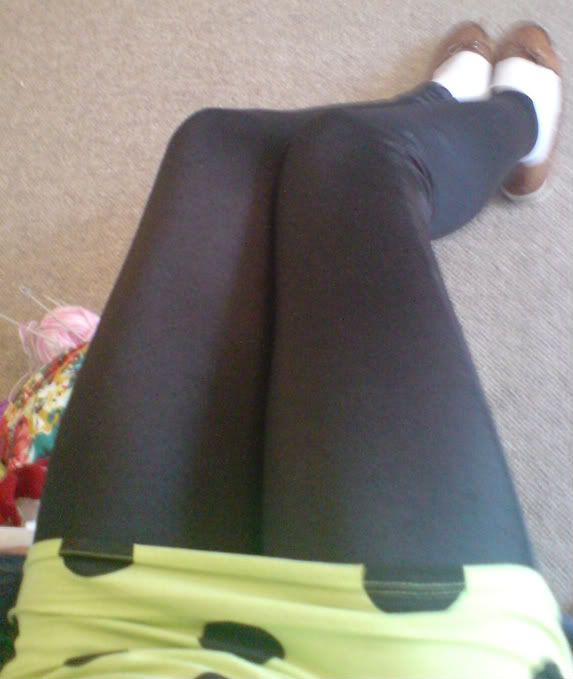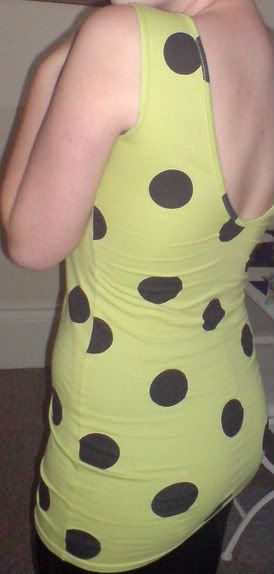 Dress - vintage Topshop via Charity shop (for £3.99 which outraged me as it is merely a glorified vest. But I bought it anyway and am bloody glad I did because it roolz!)
Skirt - DIY
Belt - Car Boot
Cardi - h&m
Boat shoes - Sacha via ebay
Specs - Car Boot
Legging - h&m
Unfortunate nose - Mother's genes
Here's sunday's outfit. I wore some little heart shaped gems that my little sis gave me for my birthday, bless her.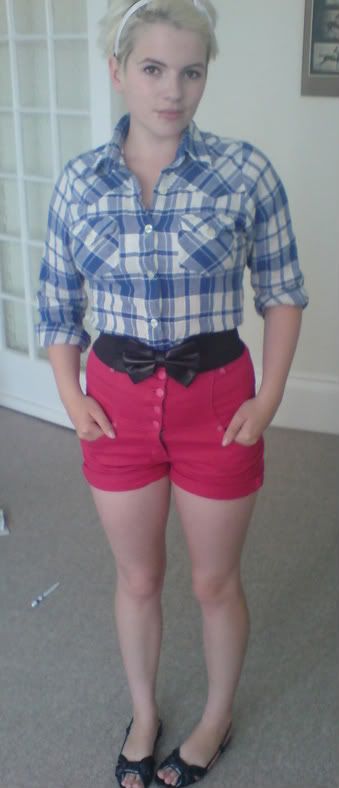 Shirt - fleabay
Belt - New Look
Shorts - Primark
Sandals - Sandals
Bow - New Look
I'm going to watch Big Brother now (anyone else addicted despite insisting they wouldn't be?).
Lots o Love!
xo