My boyfriend and I spent the weekend in Brighton with our pals Dan & Danielle. To sum the weekend up in 5 words: Pizza. Eurovision. Sunshine. Laughter. CarBootSale (Okay I cheated a bit there..!)
One of Danielle's work mates at h&m told us Gok Wan came in merely minutes before us. So we were keeping our peepers open hoping to spot him! But no joy. The man irritates the hell out of me, but still, it would've been fun to see him regardless. Who knows, he may even have grabbed my 'bangers', as he so eloquently puts it. Haha. Sorry to any non-UK readers, whose head the last couple of sentences have flown over.
Anywho, here's what I wore yesterday: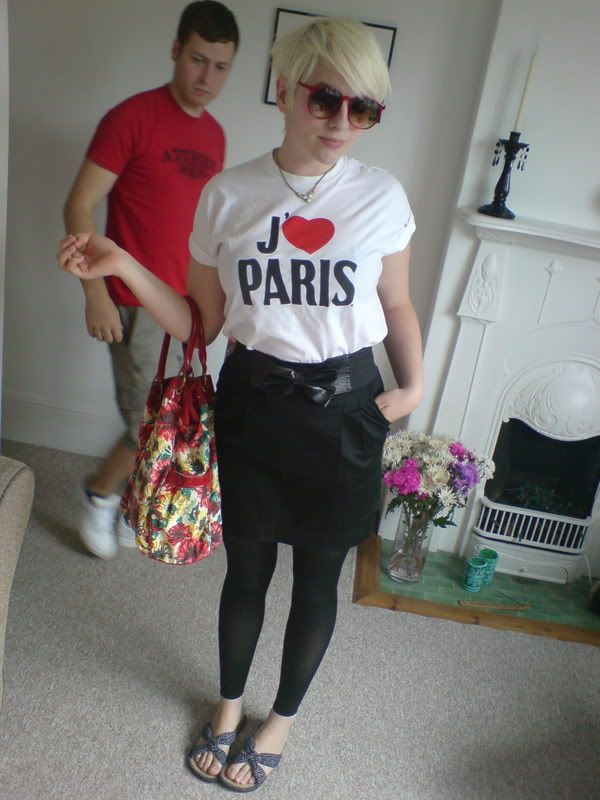 t-shirt - paris, bow belt - new look, skirt - h&m, flip flops - Primark, shades - Car Boot, Bag - Primark
And, much more importantly, here's what I bought at the Car Boot sale - lots of buttons!!
I bought lots of each of these. I love the telephones most!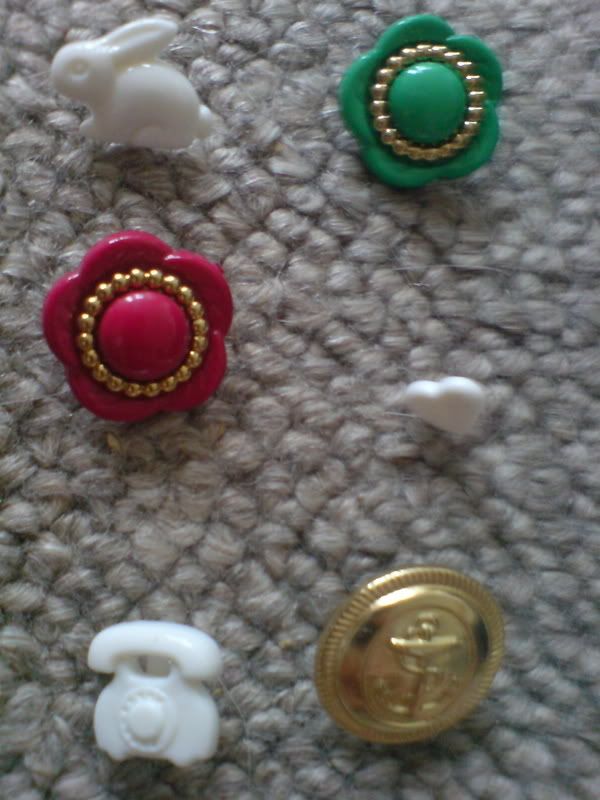 Now I'm just plotting what to do with them...
xo