It's been a good night so far. I've eaten some yummy strawberries: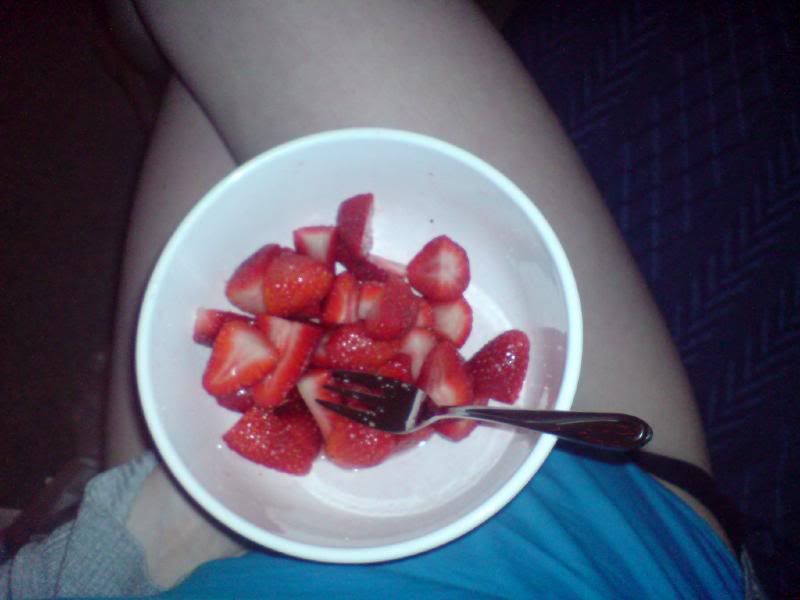 Then my
Tonight Is Goodbye
t-shirt underwent major surgery! I got it when I saw them in Brighton, but it was one of those weird shirts thats too wide and too short! So rather than never wear it, I thought I'd hack it apart! Also, this t-shirt surgery works well for oversized tee's because the neck and back are so adjustable.
BEFORE: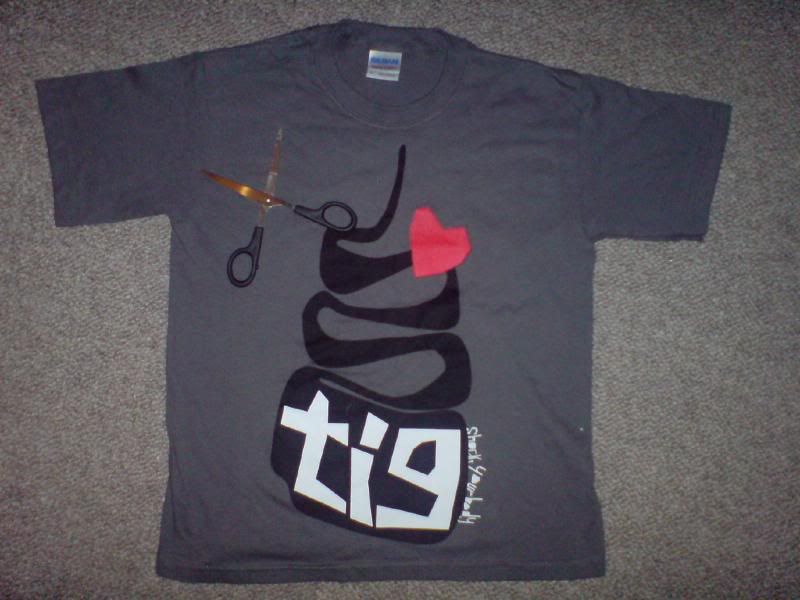 AFTER: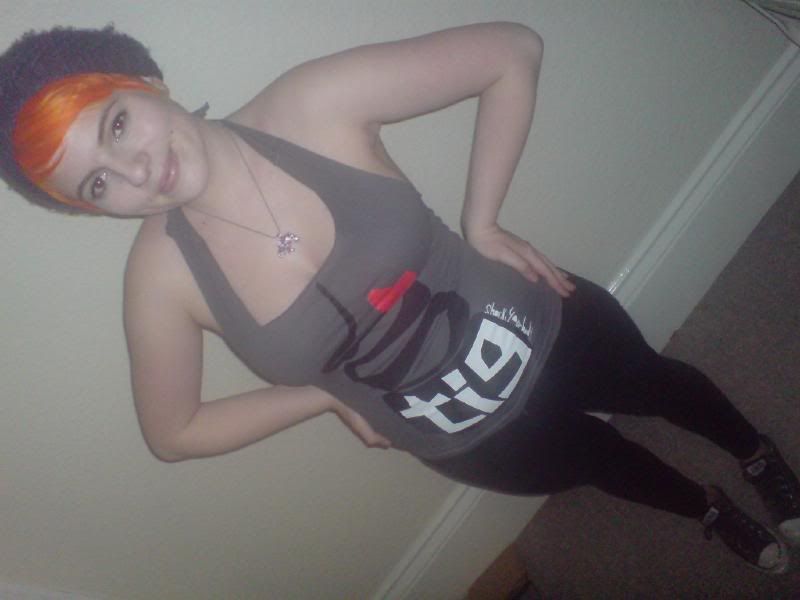 This is not very practical for anyone with breasts because you can't wear a bra but you can either A) go commando like moi, or B) wear a bra, and wear a cardi or hoodie so it covers up the back & shoulders but you can still see the front.
It's a bit of a lapse from my usual high fashion ways (LOLZ) but inside me there is my old 15 year old band geek self who likes to come out every now and again! I embrace it. Also, it doesn't have to be a band shirt necessarily! I think a floral tee would look cute this way.
If anyone wants a tutorial, I took lots of pics along the way so I'll be happy to post one!
xo