Got up super early today after a shitty nights sleep to go see a potential puppy. Me, my sis and my mum all fell in love with this cutie: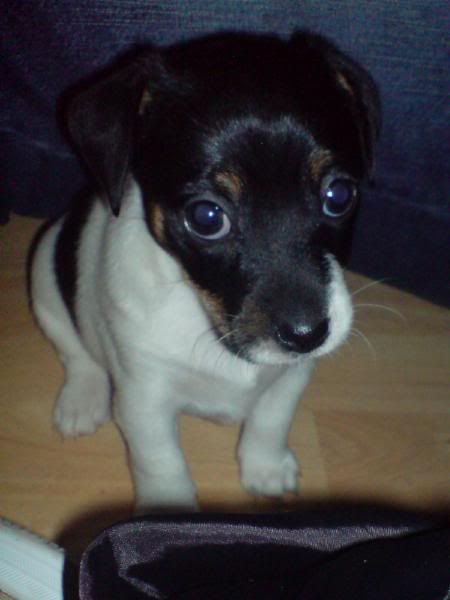 Look at the face!! I've never seen a more literal case of puppy dog eyes. Too cute.
I am having a messy hair day so I went with the flow and messed about with it and became a second rate Agyness!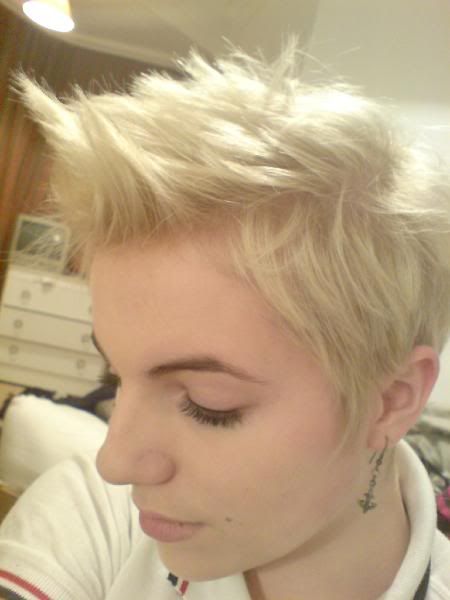 My boyfriend gave me one of his band's tees a couple days ago. It has a big haunted house on it. I like it. So here it is dressed up a little: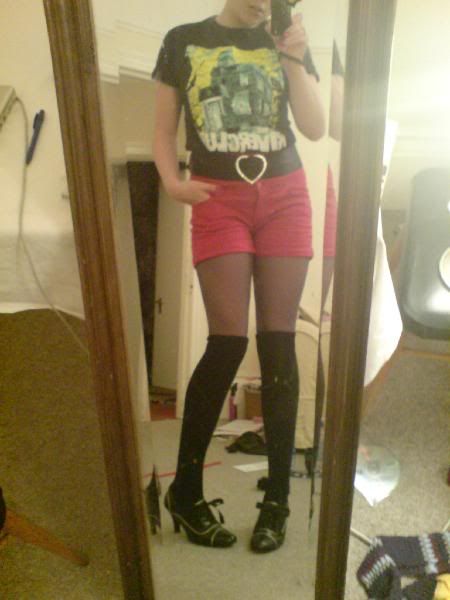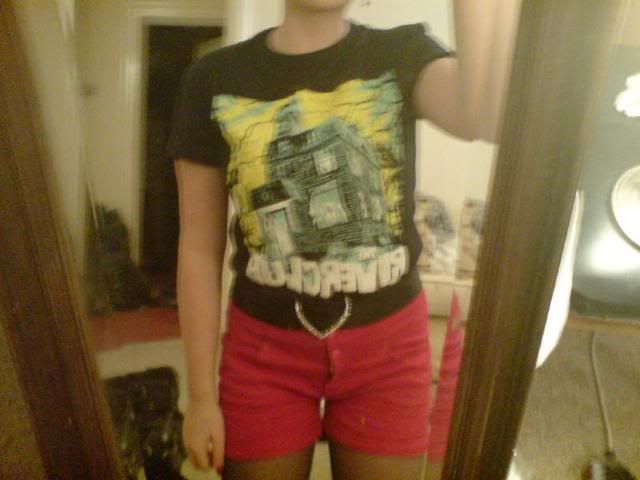 Tee - Courtesy of The Riverclub (www.myspace.com/theriverclub - check them out!!)
Belt - M&S via charity shop
Shorts - £2 in Primark
Glittery tights - Primark
Socks - h&m
Shoesies - Peacocks
I'm gonna go to bed now. I'm so not tired but I'm just bored. I know that 'boring people get bored' - I'm usually the one saying that phrase! - but I cant help it. I'm not boring at all but sometimes i'm just sooo bored. I guess I could tidy my shit heap pig sty of a bedroom....
.......................
....................
... All of a sudden I'm feeling very sleepy indeed! Oh well... the bedroom will have to wait. Drat!
Bonsoir peeps!
xx