I did some xmas shopping at Debenhams with my mumsy today. Got lots of discount! Saved about £40. Unfortunately I spent rather a lot of pennies on myself rather than other people. Here is what I wore: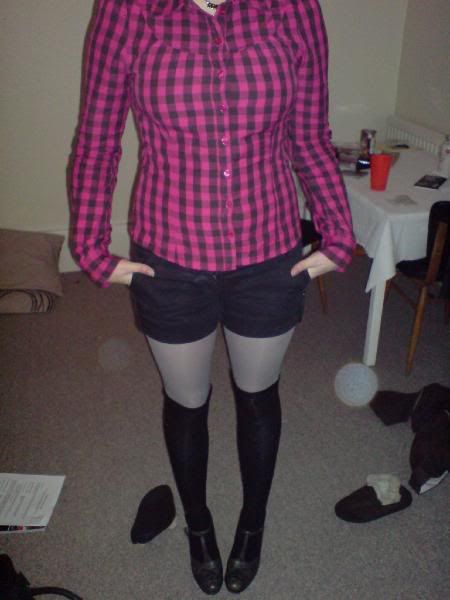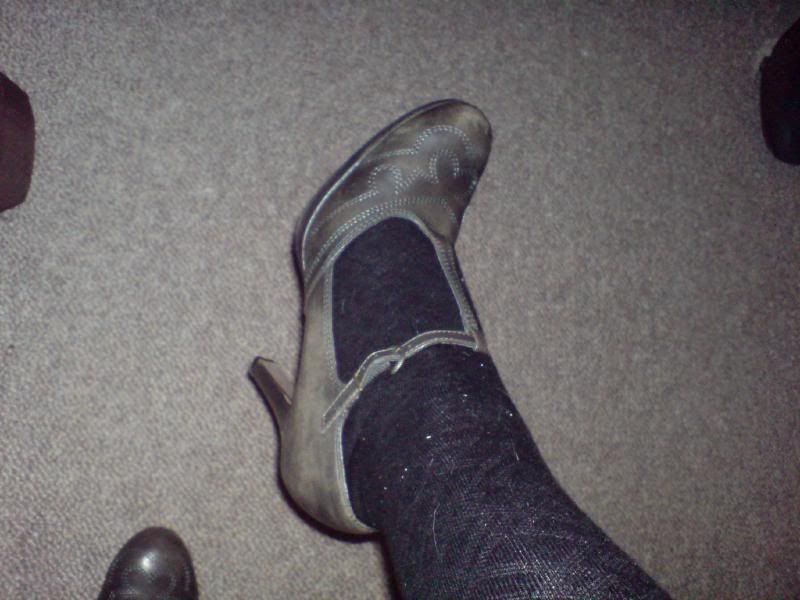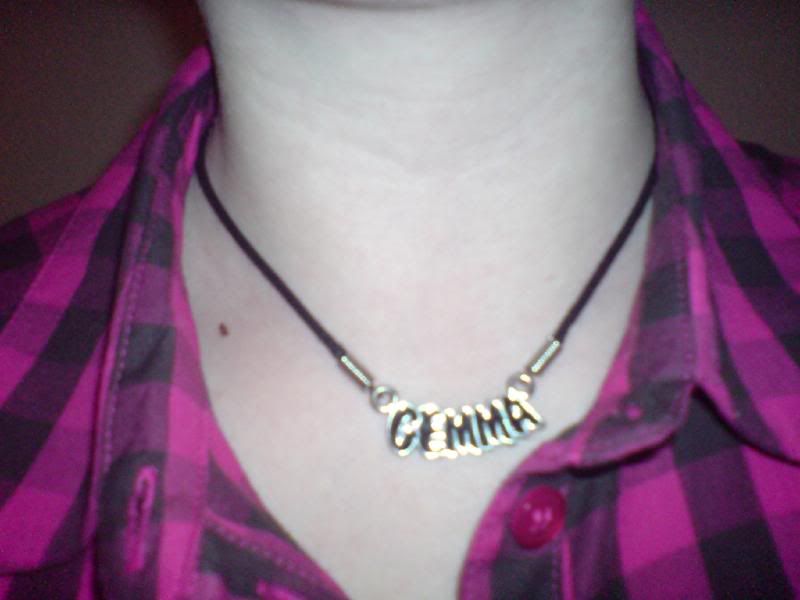 Shirt - h&m
Shorts - New Look
Tights - Primark
Socks - h&m
Heels - Primark
Necklace - The gift shop at Drusilla's Park (a zoo)
Here's a couple of things I bought:
Fake Tattoo's!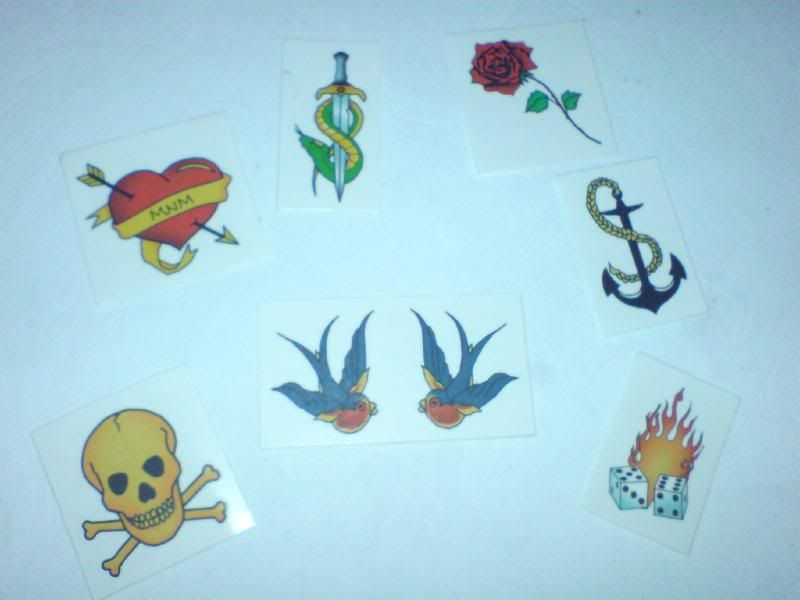 A glittery liquid eyeliner & eye pencil set! There are more colours in the other side of the bag. This cost £3 with my discount!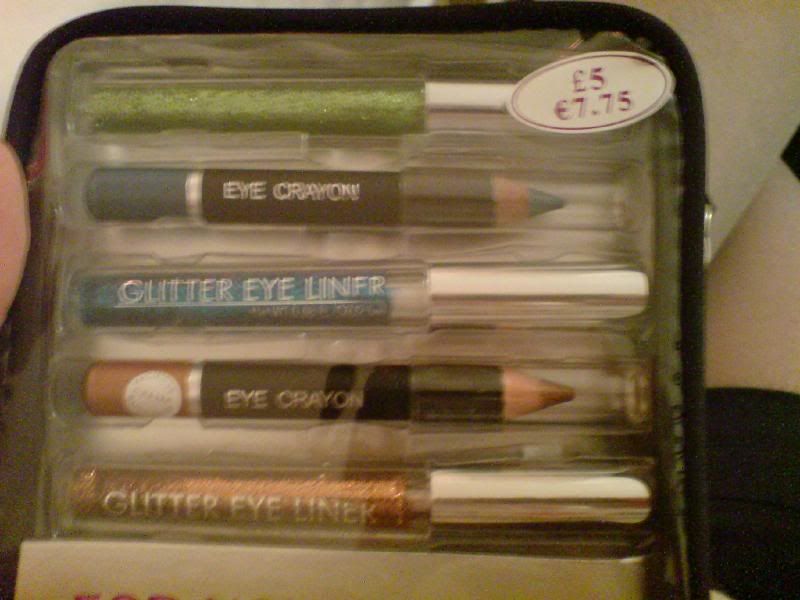 I felt a tad creative and bored this eve so with the new eye make up bits, I decided to have a bit of fun, a la sienna:
Sienna: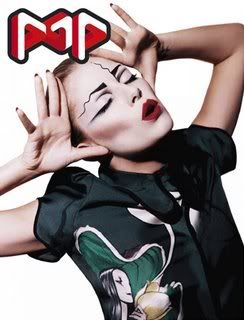 Gemma: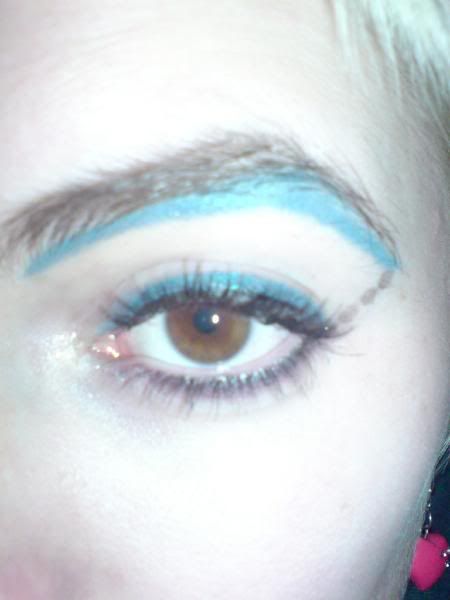 In other news, I won these on ebay!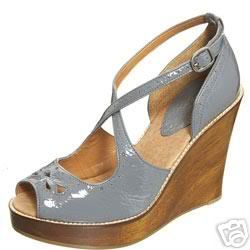 Cant wait to get those in the mail. I love wedges. Bon soir people xx